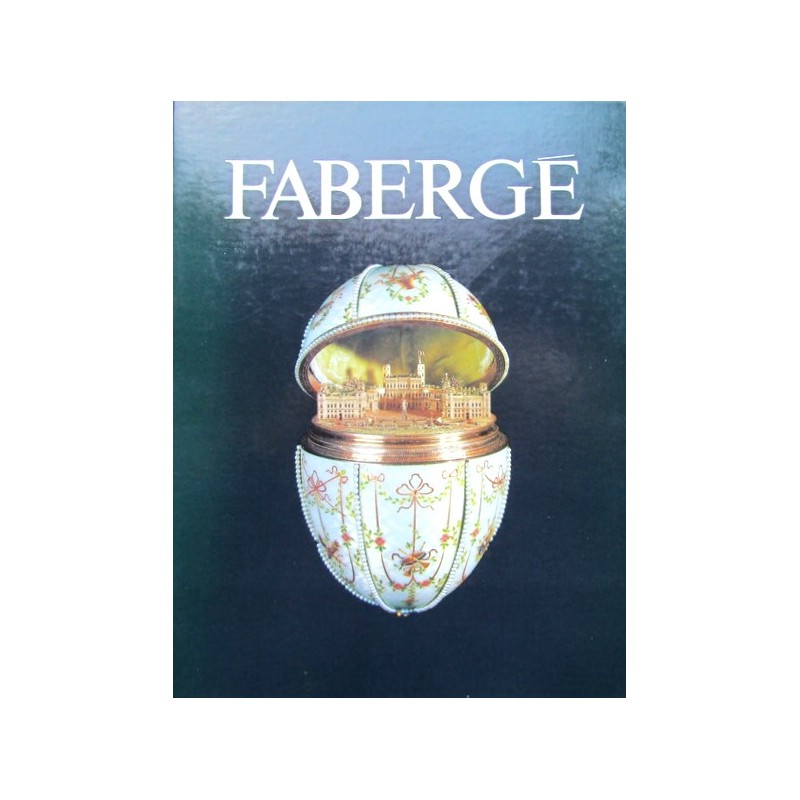  
Faberge
FIRST EDITION.
'Hofjuwelier der Zaren.
5. Dezember 1986 - 22. Februar 1987'
Publishers green hardback with green Faberge Egg vignette and white title. White title to spine. Pictorial endpapers. Frontispiece plate. Numerous colour illustrations and graphic representations. Includes: History of the House of Faberge. Faberge as a jeweler. Faberge design. Faberge and historicism. Faberge as stone cutter. Stone figure by Faberge. The techniques of the Faberge workshops. Faberge and the Easter Egg.
A very beautiful copy.
Data sheet
Publisher

Kunsthalle., Munich

Author

Geza von habsburg

Date Published

1986

Binding

Hardback

Condition

Fine

Reference

#33.B3

Weight

1810g