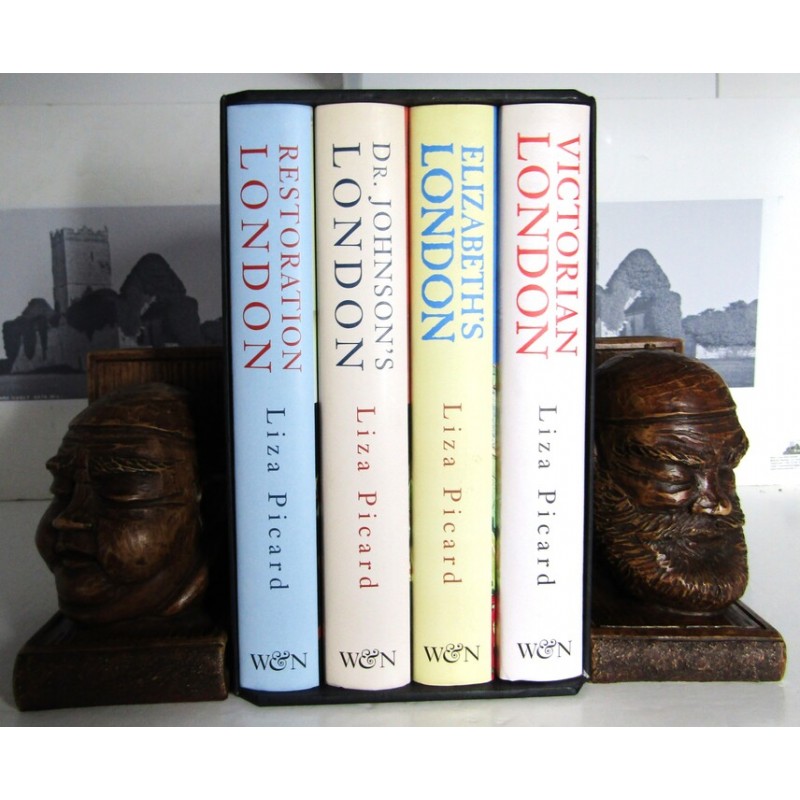  
The Life of London
FIRST EDITIONS, FOUR VOLUMES.
Black slipcase with gilt title. Pictorial dust-jackets with titles. Publishers cloth boards with gilt titles to spines. Colour and b & w map endpapers. Title vignettes, b & w and color photographs and illustrations, plans, notes, index.
Four volume set comprising:
'Restoration London'. 1997;
'Dr. Johnson's London'. 2000;
'Elizabeth's London'. 2003;
'Victorian London'. 2005.
A very beautiful copy in excellent condition.
Data sheet
Publisher

Weidenfeld & Nicolson., London

Author

Liza Picard

Date Published

1997, 2000, 2003, 2005

Binding

Hardcover with pictorial dust-jacket in slipcase

Condition

Fine

Weight

3562g