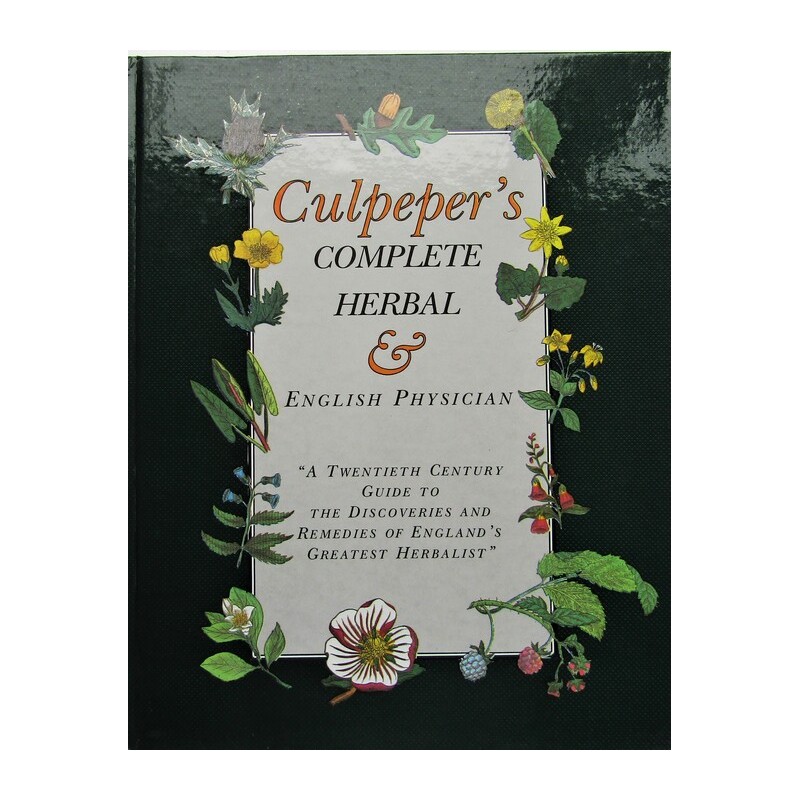  
Culpeper's Complete Herbal & English Physician
Wherein several hundred herbs, with a
display of their medicinal and occult properties,
are physically applied to the cure of all disorders
incident to mankind. To which are added,
rules for compounding medicines, and upwards of
fifty choice receipts, selected from the Author's last legacies;
forming a complete family dispensatory, and system of physic.
Pictorial dust-jacket with title.
Matching hardback covers.
Gift inscription on inside.
Portrait frontispiece vignette.
Double column text format.
Full-page colour plates.
A very lovely copy.
Data sheet
Publisher

Magna Books., London

Author

Nicholas Culpeper

Date Published

1992

Binding

Hardcover with pictorial dust-jacket

Condition

Very Good

Weight

1184g