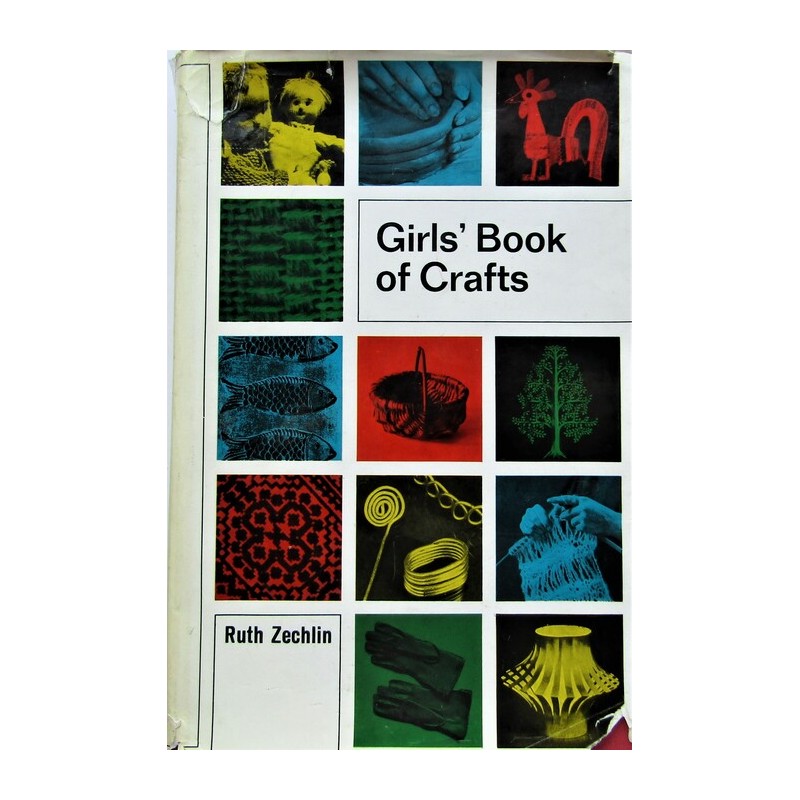  
Girls' Book of Crafts
Pictorial dust-jacket with title [some wear].
Publishers red cloth with gilt title to spine.
Full-page colour and b & w illustrations.
In-text illustrations.
The most complete and the best book of girls' crafts
ever to have been published in English. 
The book deals with such subjects, amongst many others,
as Sewing, Knitting, Crochet, Embroidery, Knotting, Weaving,
Raffia Work, Basketry, Silhouettes, Lino-cutting, Fabric-printing,
Batik, Metalwork, Pottery, Paper Sculpture, Bookbinding,
Woodwork, the making of Lampshades, Dolls, Masks
and Christmas Decorations.
A very beautiful copy.
Data sheet
Publisher

B. T. Batsford Ltd., London

Author

Ruth Zechlin

Date Published

1967

Binding

Hardcover with pictorial dust-jacket

Condition

Very Good

Reference

J25/3

Weight

994g