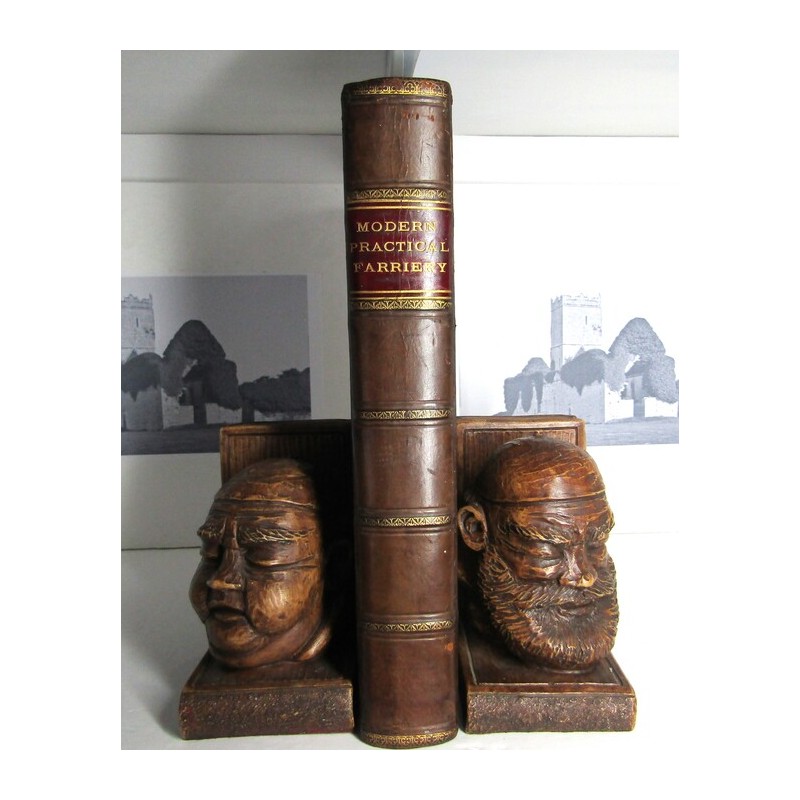  
Modern Practical Farriery
Published circa 1898.
"A complete system of the veterinary art as
at present practised at the Royal Veterinary College, London.
Including Practical Treatises on Cattle, Their Management in
Dairy, Field, and Stall by John Walker. Pasture Grasses and
Forage Plants by Samuel P. Preston. The Practice of Sheep
Farming by Charles Scott. And The Diseases of Cattle, Sheep,
and Pigs by J. I. Lupton."
Half-leather over green buckram boards.
Gilt morocco title + gilt raised bands to spine.
Marbled page edges.
538 pages, 96 page, vi.
Tissue-guarded colour frontispiece.
Full-page chromolithographs.
Full-page lithographs.
"Includes an appendix 'Winners of the Great Races'.
Many of the plates were printed by William Mackenzie.
The anatomical plates by Benjamin Herring."
A very lovely copy.
Data sheet
Publisher

The Gresham Publishing Company, London

Author

W. J. Miles

Date Published

ca.1898

Binding

Half-leather

Condition

Very Good

Weight

3046g