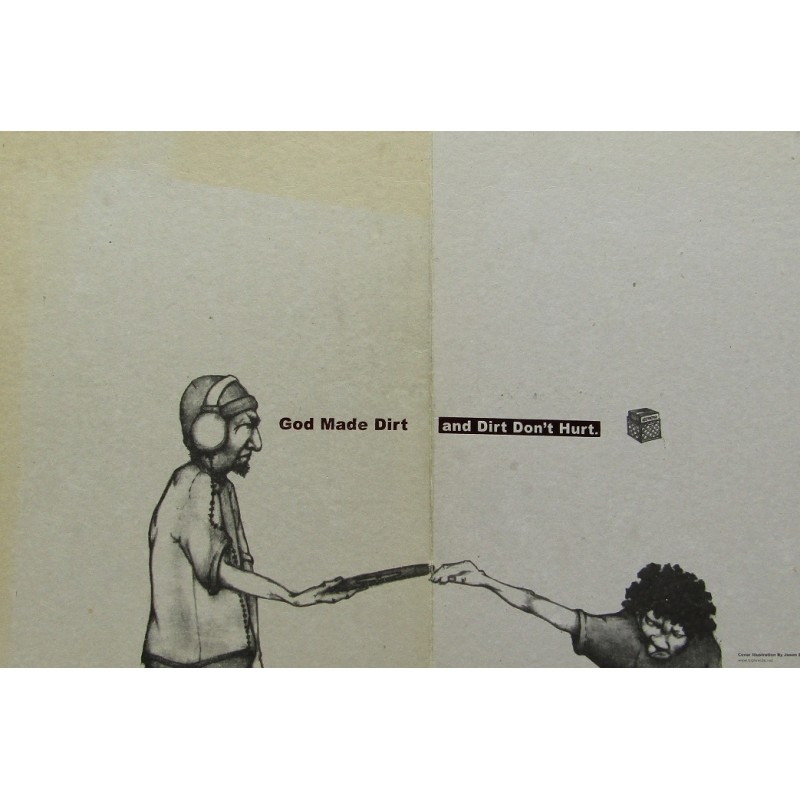  
God Made Dirt and Dirt Don't Hurt
Book layout design by Sori Kim.
All artwork by David choong Lee.
Cover illustration by Jason Bass.
French fold dust-jacket.
57 pages of colour illustrations.
"This work incorporates David Lee's finely rendered paintings
of scenes from the DJ underground, the homeless community
of San Francisco, carefully composed collages and commentary
on the human condition."
A very lovely copy.
Data sheet
Publisher

Gingko Press Inc., USA

Author

David choong Lee et al.

Date Published

2003

Binding

Illustrated paperback with dust-jacket

Condition

Very Good